This Christmas I did a lot of sewing, mostly bags. Due to working on these At. The. Last. Minute, I don't have pictures of most of them. Bad blogger, I know.
I used two patterns and made them twice and then I hacked one of those for a third bag. The patterns I used were both by Noodlehead, the 241 Tote and the Sidekick tote. I modified the Sidekick for the third bag. I gave the modified bag to my mom, so I'll see if she'll let me take pictures of it.

This is the 241 Tote using jewel tone brocade and brown suede. Quite classy, if you ask me.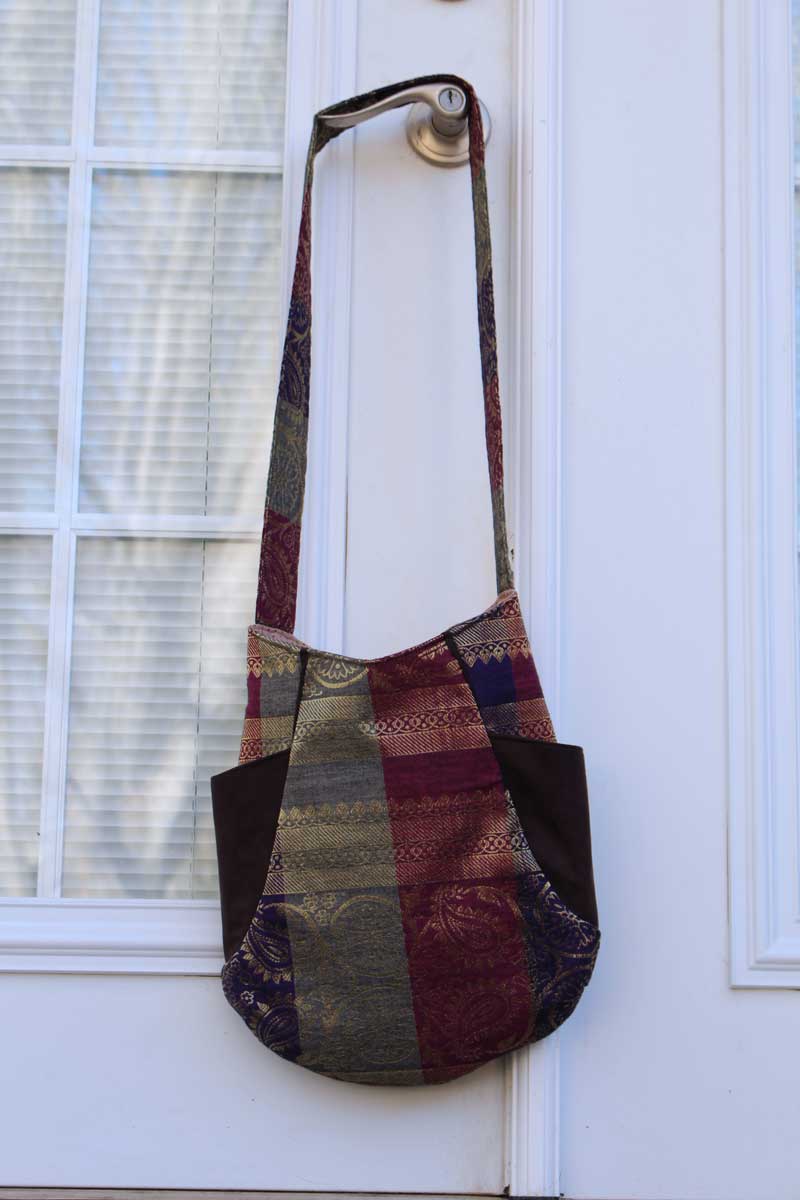 Construction was straight forward, but those curved pockets were kind of a trick. I like to interline my bags with duck and interface my outside fabric, which makes for a little bit of a thick bag. Took some manhandling to get it all lined up, but the finished product was worth it!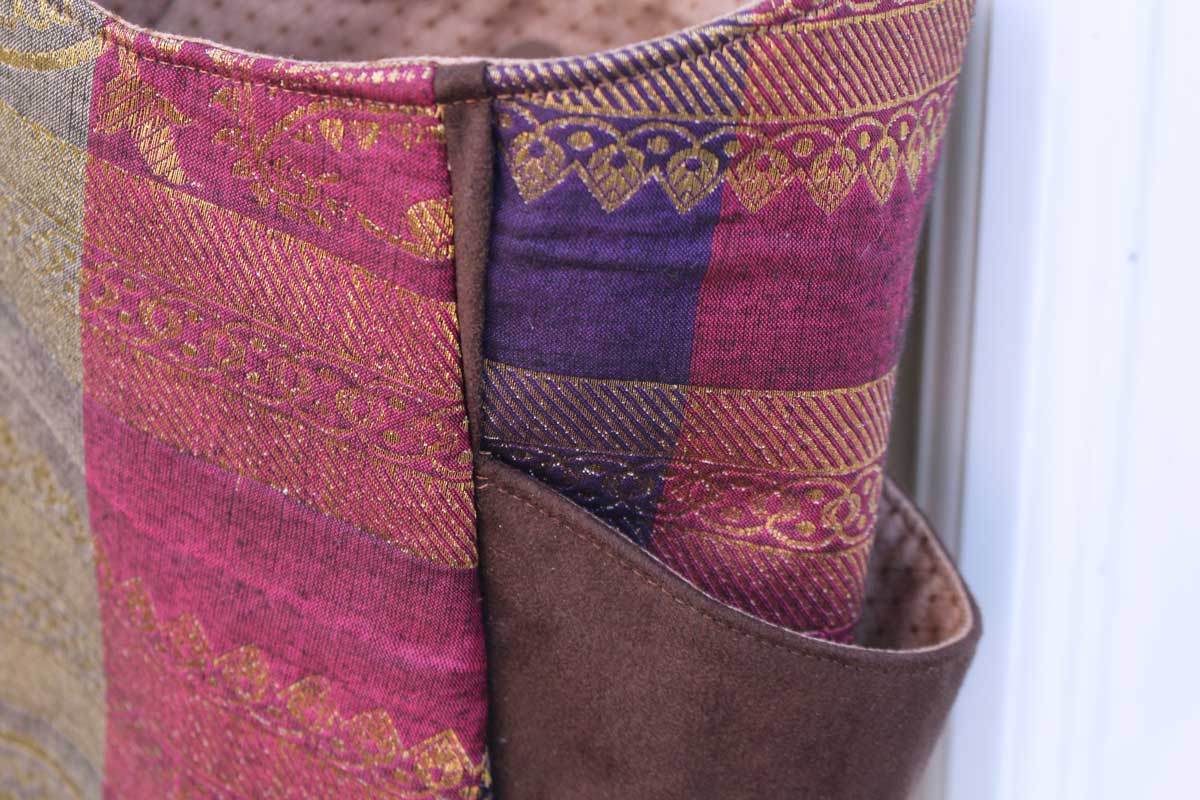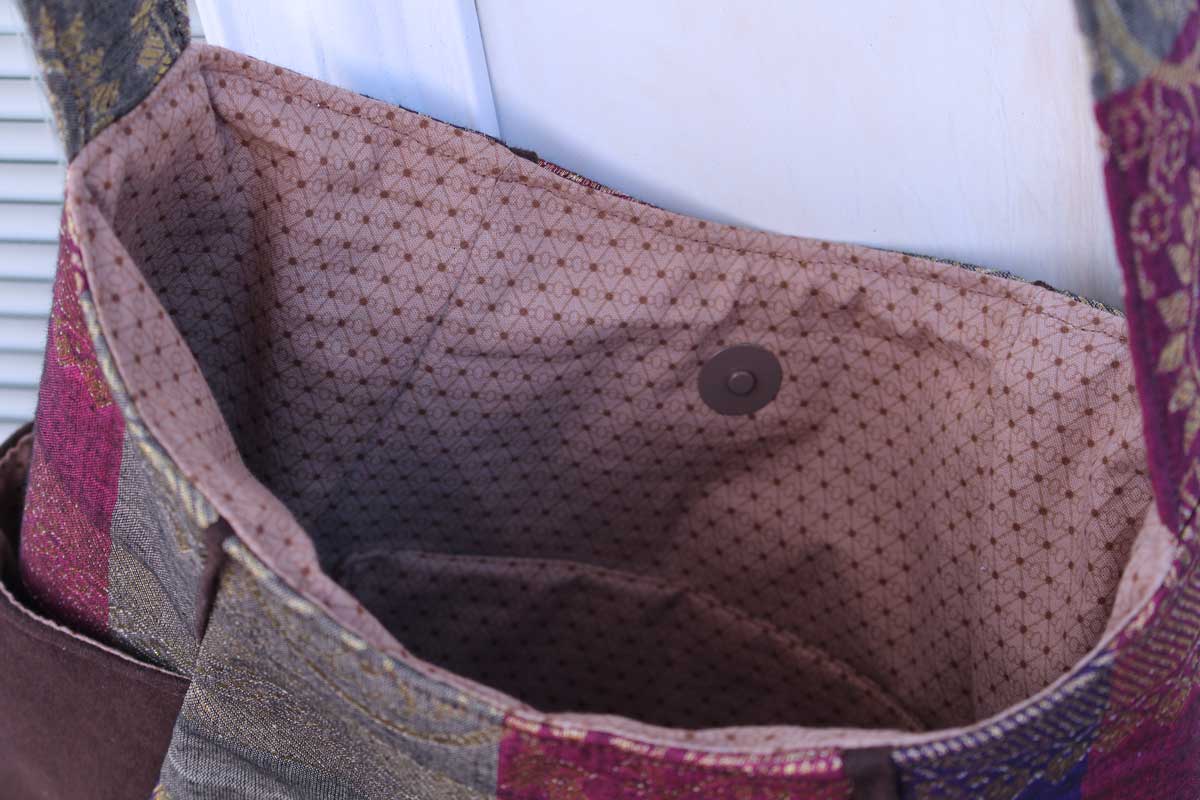 This is the Sidekick Tote in the same fabrics.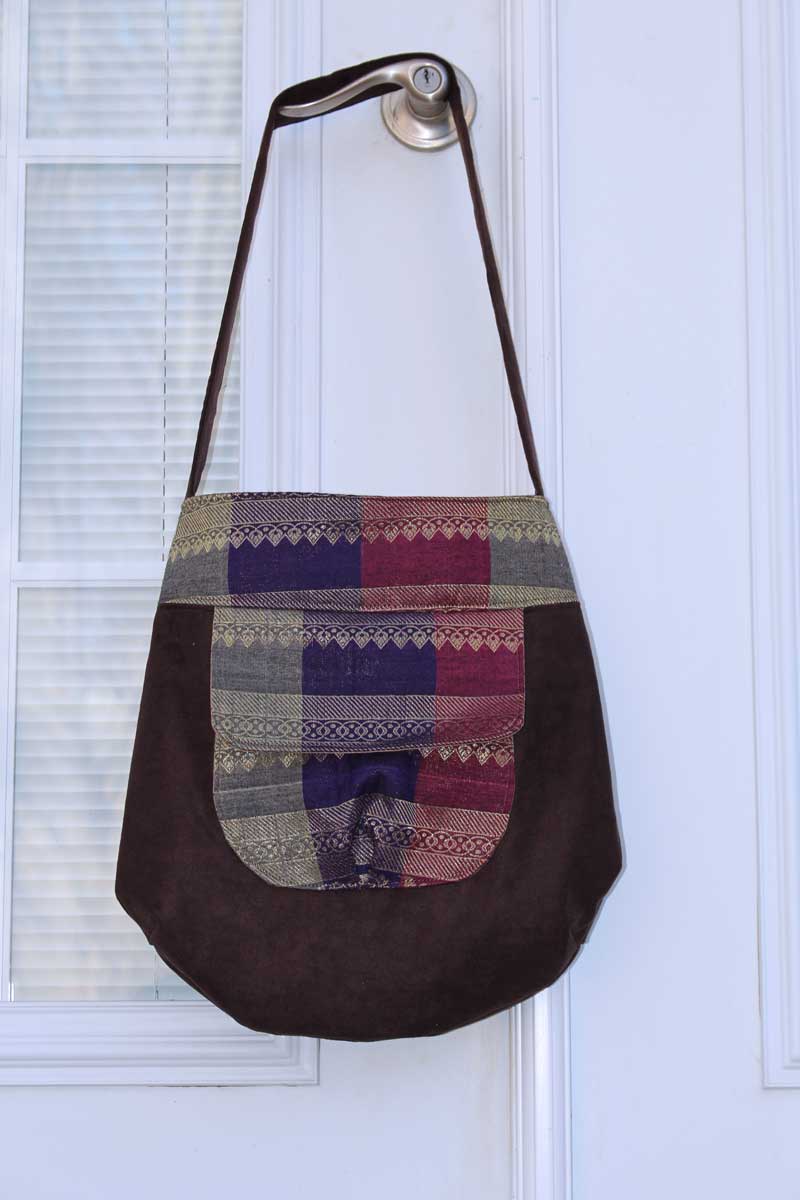 This bag is a breeze to make up. No tricky seams or anything like that. I didn't bias bind the pocket which I kind of wish I had. It wouldn't have looked much different, but I think it would have been cleaner.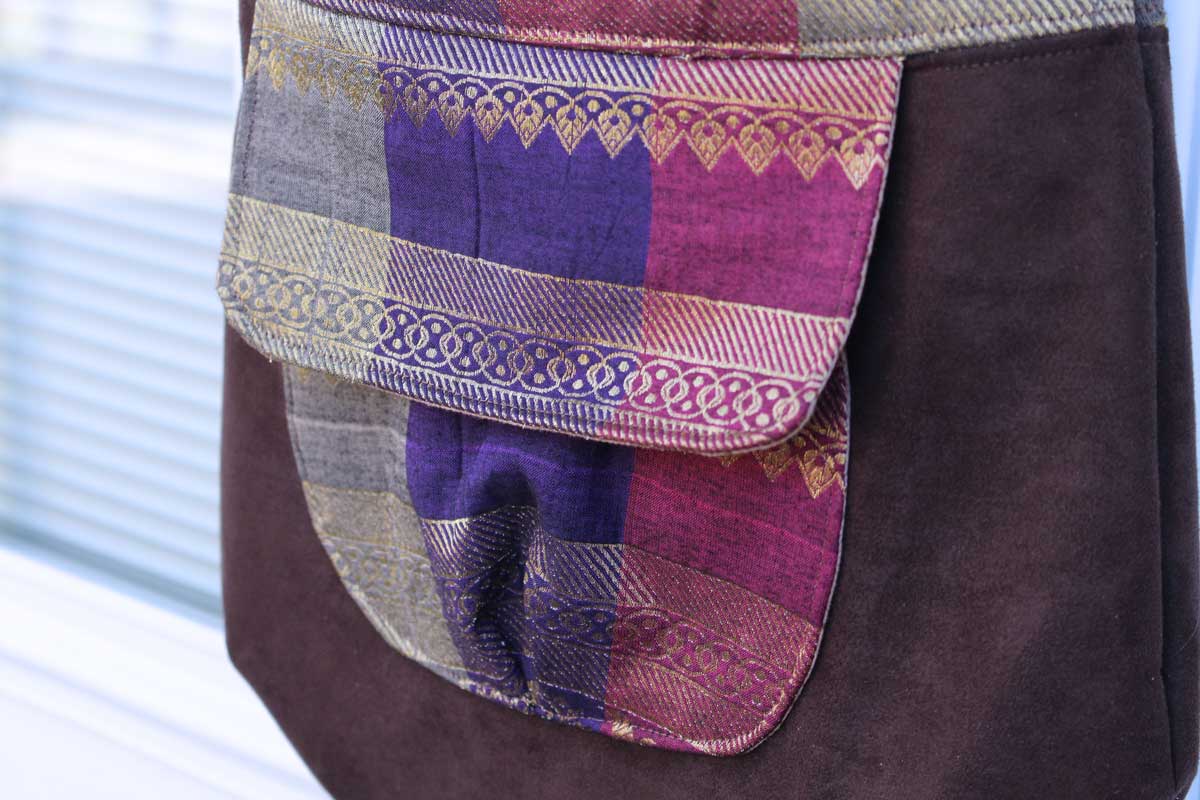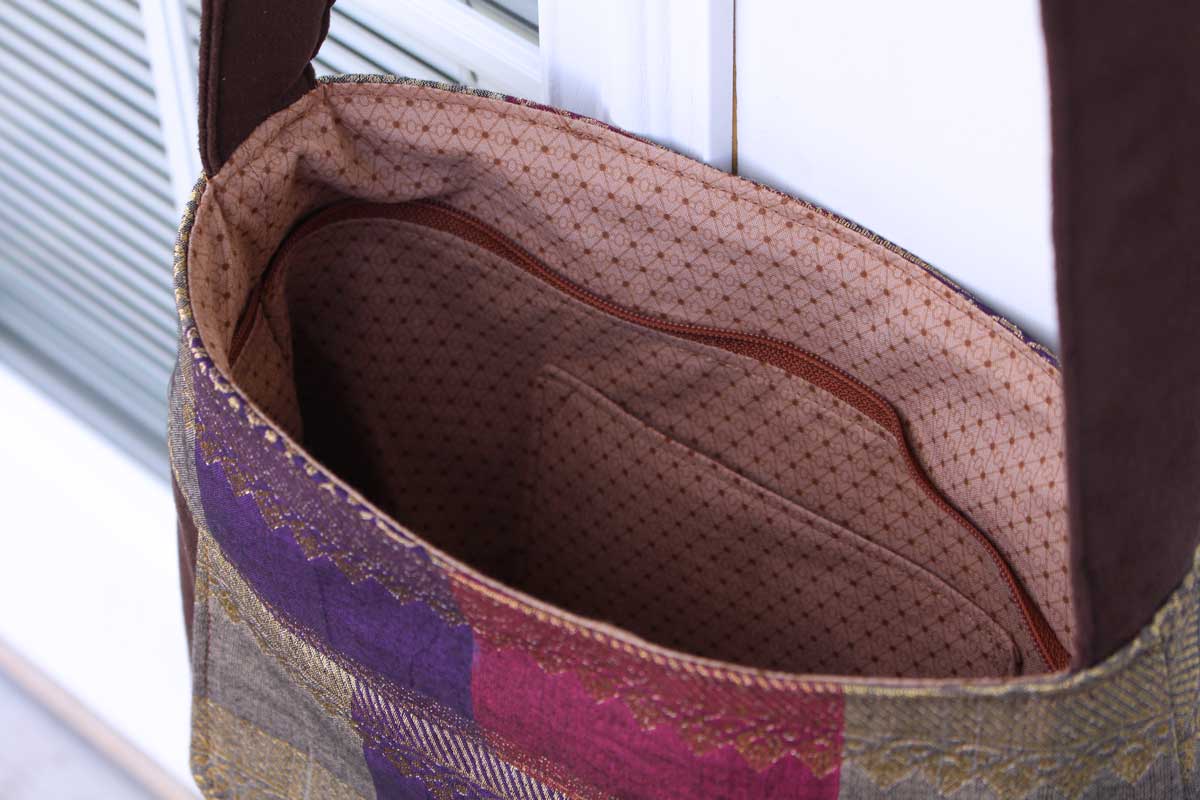 For the other two, I made them in solid colors, red, yellow and blue and gave them to my two sister-in-laws, both of whom are big KU fans.
So there you go. One short post that doesn't even begin to feel like it covers the work and the love that went into these bags. I guess that's just a part of the crafting process, right?

Alos, here's an outtake moment from my photo shoot as my little helper was constantly trying to be in the pictures too. Wouldn't have it any other way, though!