Sometimes there are patterns that catch on in the blog circles that I don't bother with because they seem more like trends than good ideas. I'm the opposite of a trend follower as I actively avoid doing what everyone else is doing, at least till I see some value in it personally.
Enter the Blackwood Cardigan by Helen's Closet. I had seen it around on blogs and IG, so I took some time to stalk it a bit. It seemed to me that it made pretty much everyone who wore it look good, so I decided to finally join in on the Blackwood train.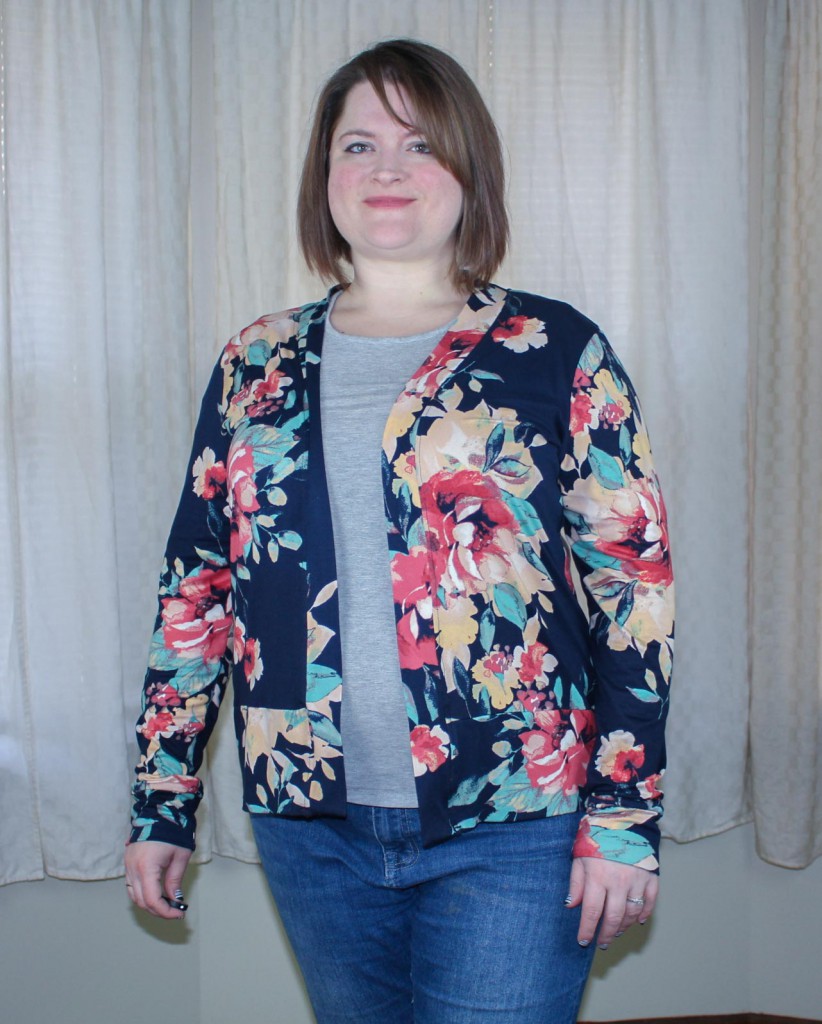 For my fabric, I found a DBP that I fell in love with from Boho Fabrics (search Monique. It's low stock as of now, prob sold out soon). Florals aren't my go to fabric, although the occasional floral on the perfect garment has been known to fall in my wardrobe. This one was great because it was a larger print and it was on a navy background. I found I don't have a whole lot of shirts to wear under it as I usually wear black or blacked based cardigans. Which is just the excuse I need to make more shirts.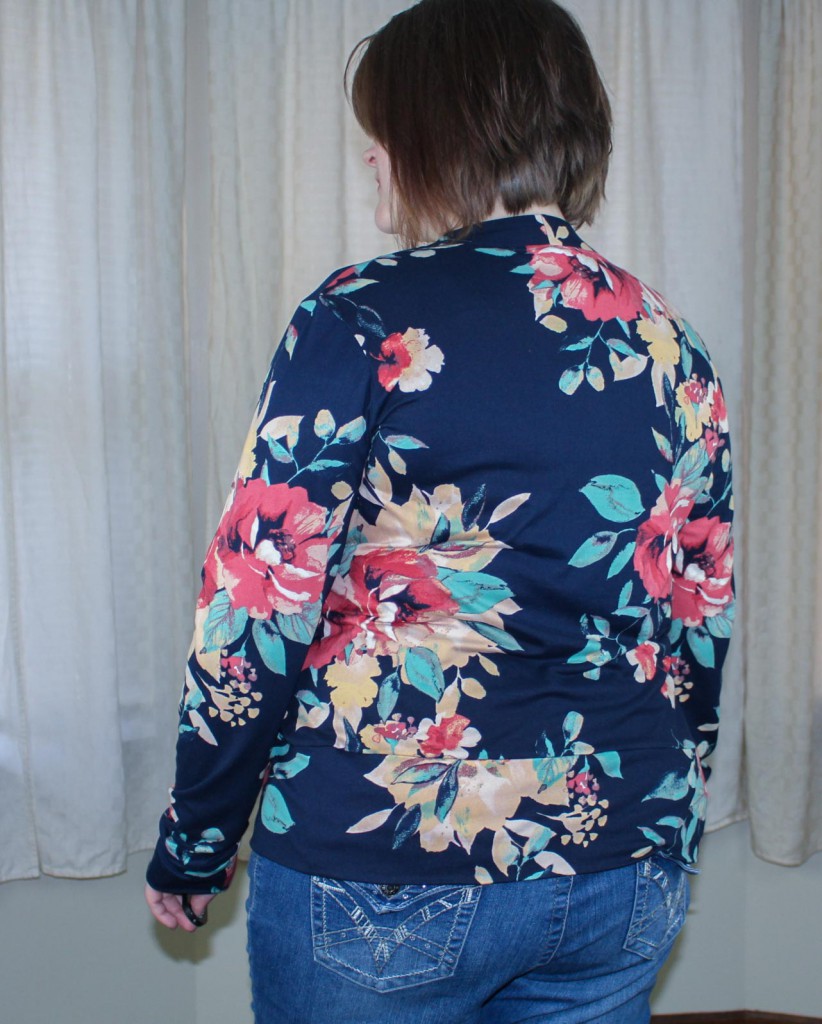 I cut the XL size with no other alterations and went to town. It is a fantastically satisfying sew (read: easy but still looks good). I only screwed it up a couple times (my fault, not the pattern). Somehow I marked the notches wrong and ended up with a weird, and I mean weird, stretching of the neckband. After scratching my head for awhile, I finally figured out where I was supposed to have put the notches, resewed it and all was well.
The other thing is I may or may not have cut the wrong band out for this length. The pattern piece that was sitting on the table next to the piece was the wrong one, but then it went in to the cardigan perfectly, so maybe it wasn't? Who knows, either way it turned out.
This is one of the few makes I've had recently that makes me feel great about sewing. I love it, love it! I made this months ago and am only now posting about it due to DBS (delayed blogging syndrome), and have worn it so many times. Not recently, of course, as the weather here is absolutely sweltering. So, I'm holding out making more till this fall, but believe me, there will be more.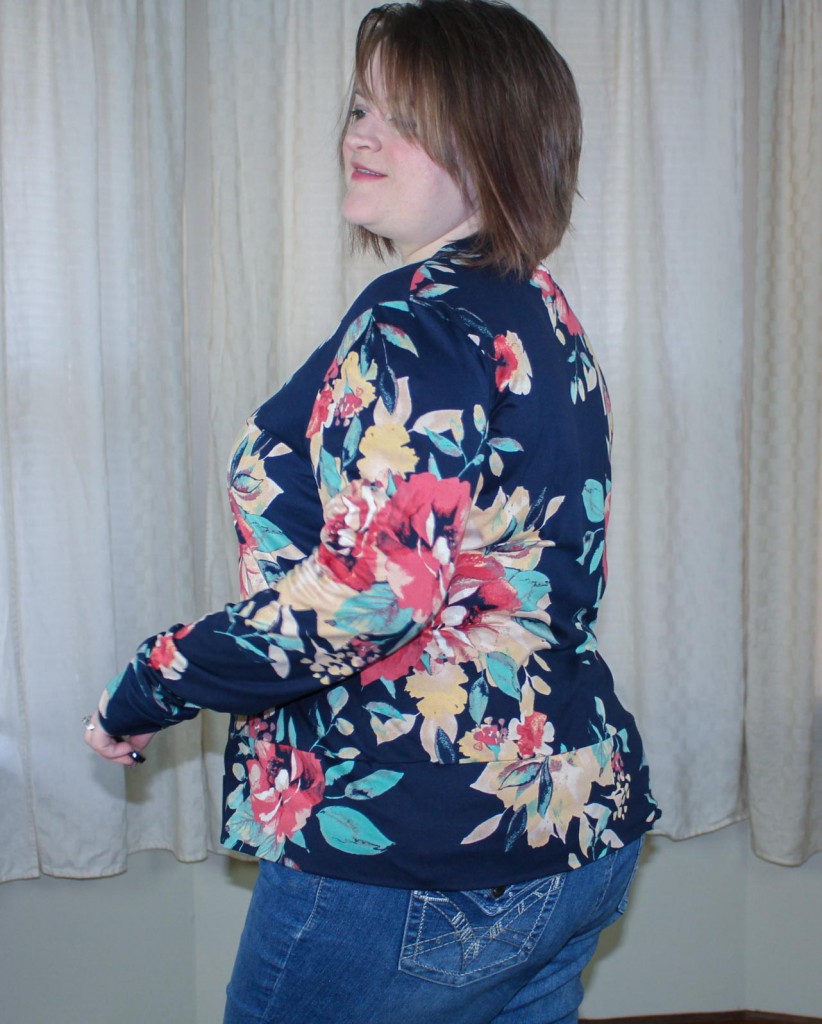 I bought all the products in this post because I love them and am giving my honest opinion of them. Some links are affiliate links and may result in financial benefit for me. Most likely I'll use it for more fabric for blog posts, so click away!