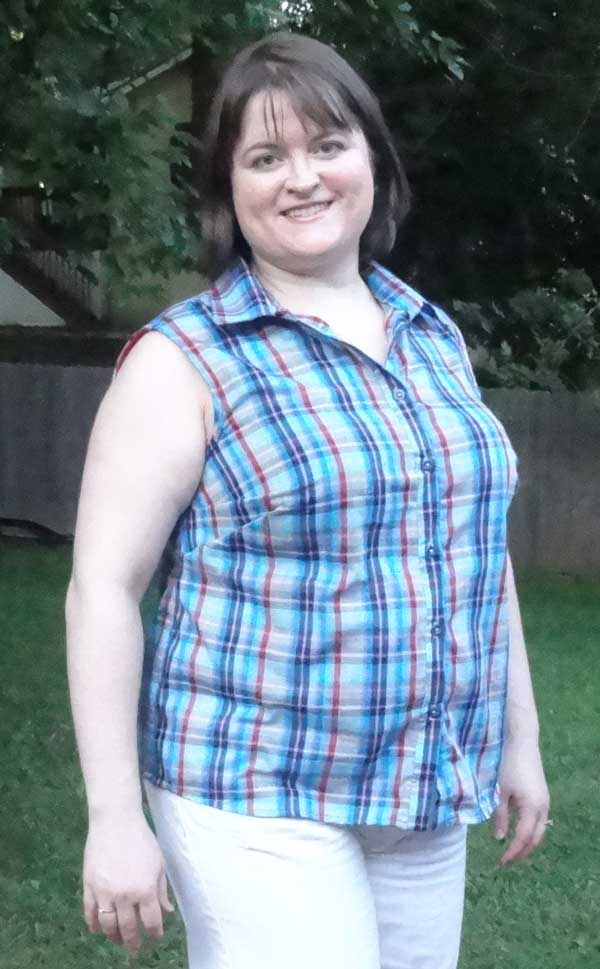 This pattern is from the Craftsy class One Pattern, Many Looks: Blouses. It's a Craftsy only pattern, M6649, but it's a basic button down shirt. I started with view C, left off the sleeves and pockets (I've never understood boob pockets, we're not guys, c'mon).  I am doing the first step which is to get the base pattern to fit nicely. It's a only mentioned briefly in the class, but it's taken me forever to get it right. The first half of that forever was just talking myself into it once I saw how bad the fit of the pattern was. The second half felt like forever but was actually just 5 muslins later. Could have been better, could have been worse.
I started with the D cup base, but ended up increasing the dart by about .5" and then splitting it into two. Even with that it was kind of pointy, so I've sewed them as very curvy darts. I shorted the back by over an 1.5" as well. Seems like that shouldn't have taken so many tries to get it right, but I just kept shortening and shortening.... guess I could have measured better or something. Also, the darts where super finicky and didn't want to stop being so pointy.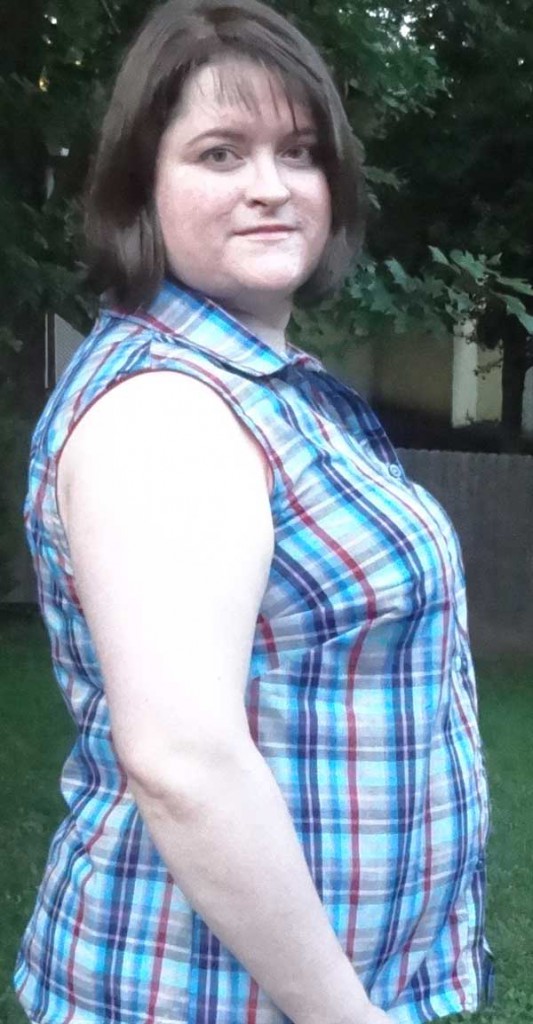 The sleeves felt like clown sleeves. Since I had enough fiddly work with trying to get the main bodice to fit, I decided to go sleeveless with it and work out the sleeves later. This fabric (free from my mom-in-law!) was super light weight, so I thought it would make sense for a lightweight summer shirt. I finished the armholes with bias tape.
Sounds good, so far, right? Well, let me add to this one drama moment (really, it was more of a d'oh! why????? moment, but drama sounds less .... stupid).
In order to get the bias tape binding on the arm holes to lie nicely, I was trimming the seam allowance down. I bet you can now see where this is going. Yep, I chopped right into the shirt itself. Ugh.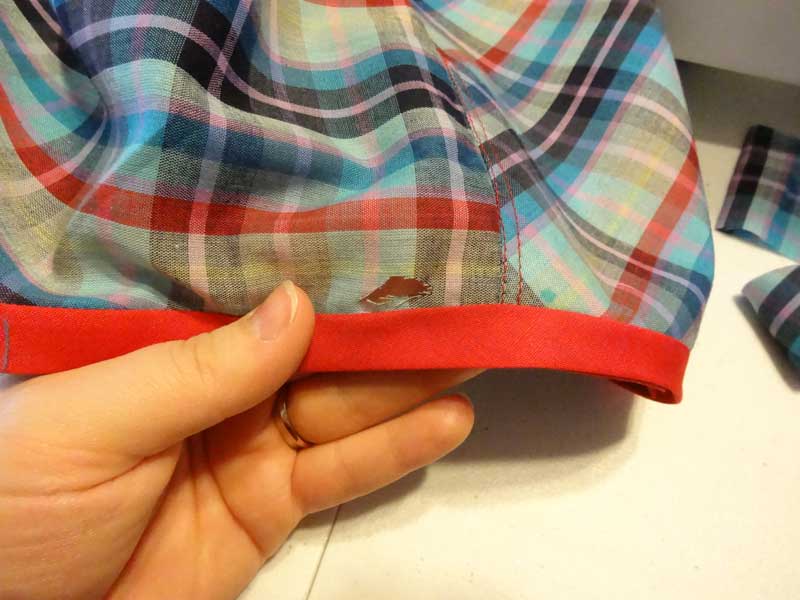 I'd been clawing out time to work on this shirt and it was the first version that fit, so I was not ready to just chuck it out. I saw Mary over at Idle Fancy do a patch with a skirt she made (looking for the link....) and she made it look very nice. Inspired by her, I tried using Wonder Under and a scrap of fabric to make a small patch. Fingers crossed it stays put...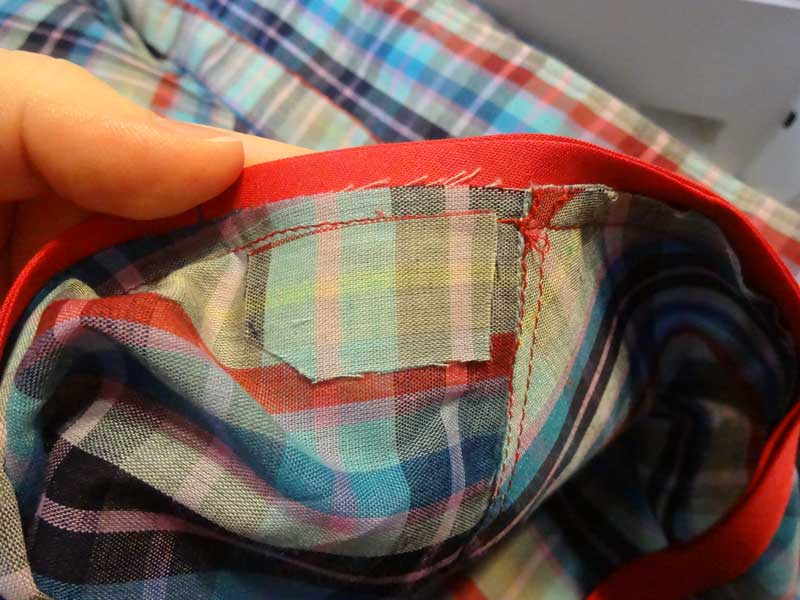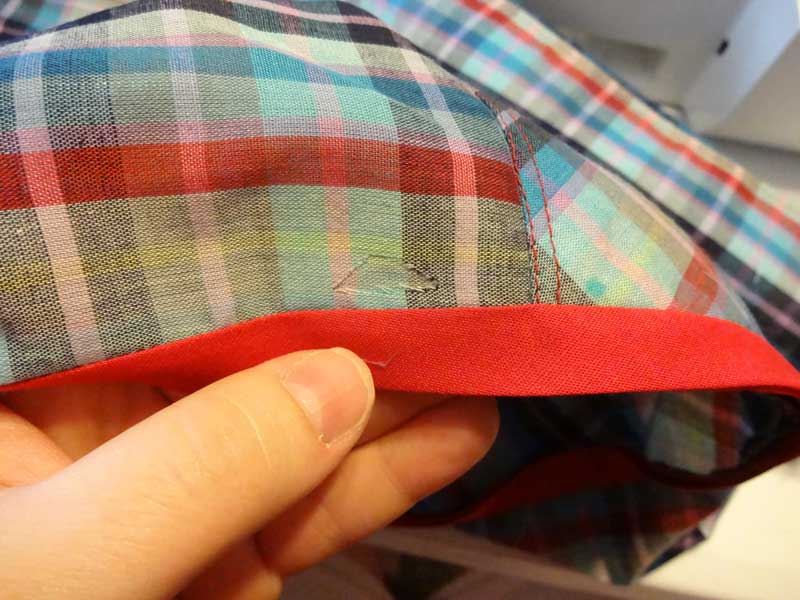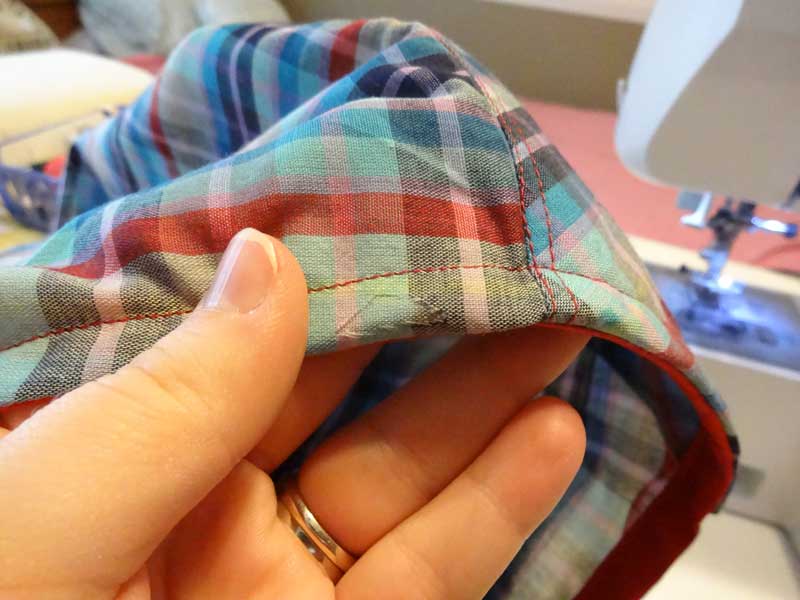 Overall, I'm ok with the fit of this shirt. I grade my work on the collar at a C or lower, so I need to practice there. Other than that, I really like it. Because I'm so busty, I've never really had button down shirts that were even close to the right size, so this is great! More to come of these and hopefully with even better fit and construction.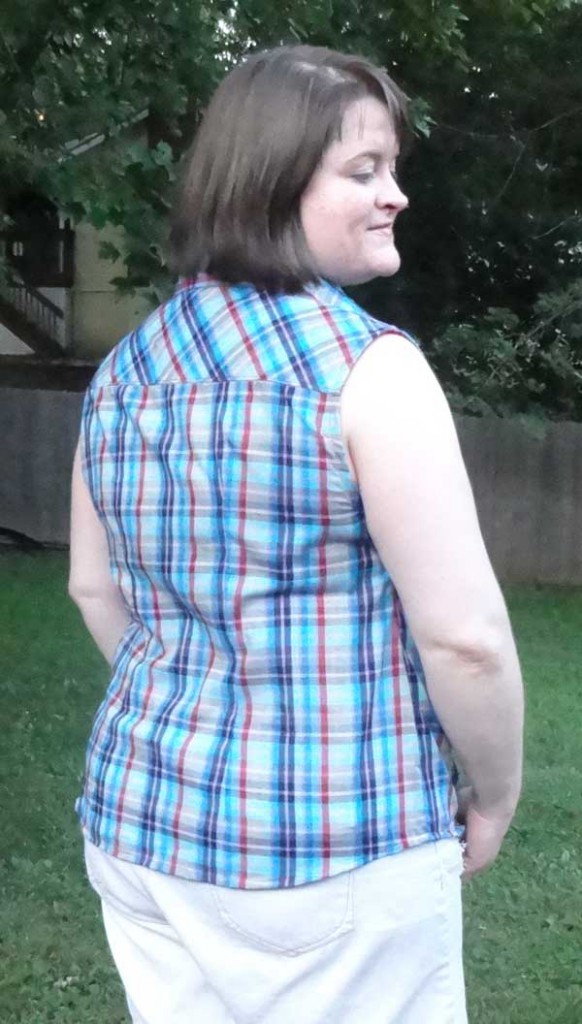 (PS, what's up with these pics?? Getting not horrible pictures is far more challenging than it seems like it should be. Still on the learning curve for it. I thought there was enough light, but my camera was glad to prove me wrong. Next time, better, I promise.)