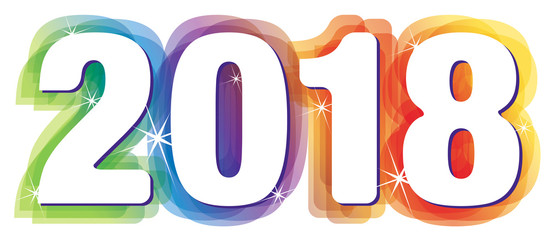 What a year! If I had to describe 2017, I would say it was a year of hidden growth. Not pleasant, but not terrible either. It was a year of learning to move forward when many of my dreams and plans went down the toilet. As I was learning to operate through some heart-deep disappointments, I found myself not producing much. Not just in how much I sewed, but through any outlet. There wasn't many tangible things to show for 2017. That's not a bad thing; it's just how last year went.
I already feel that 2018 will be a different sort of year. I can't say exactly why, and maybe it's just wishful thinking. However, I am already thinking of this year as the year of expressing myself. I've grown so much this last year and I have so many opportunities ahead of me as a result. I'm looking forward to stepping into this year with everything I am and seeing the changes around me and in me that come from walking in a place of joy.
When it comes to my sewing, I want to intentionally focus not just on more, but on more intentional wardrobe building. I have been sewing things that are pretty, but then finding myself not wearing them because they aren't what I need for everyday wear. This year, I want to define what I'd like to wear and then sew that. For example, I often sew dresses, but don't wear them daily, so I need to quit sewing them so much. I wear pants and shirts, not even skirts generally. I want to focus on wardrobe staples that I can wear and find joy in every day.
Besides the type of item I'm sewing, I want to begin sewing connected items. Capsule-ish, but with more options. I'm calling it 3-D Capsules. It's about finding looks and colors that I enjoy and then building many options that will fit into it. I'm going to do a entire post on 3-D Capsules to explain them in more detail.
When it comes to fabric, I'm going to try to start finding more intentional joy in my choices, both to buy and use. I love fabric and I have a probably too large stash. I want to begin pulling out the quality fabric that brings me joy and giving myself permission to get rid of things that no longer are "me" or that were not what I expected when I bought them (I do a lot of online fabric shopping and sometimes it's different that what I'm anticipating.)
Here's to 2018, whatever it may bring, I hope to traverse it with grace and joy! And hopefully lots of sewing!