One thing that I've felt I struggle with is deciding what shapes will look good on me. I am essentially a column with extra out front, so I don't feel like most models get anywhere close to helping me visualize what it looks like on me. I finally realized this feeling of not knowing what it would look like was hampering my ability to start sewing because I didn't want to waste fabric on a shape that would end up making me look dumpy.
In order to solve this, I decided to make a croquis of myself to be able to try to sketch shapes or ideas to see if it will help me to get a better visualization of a shape and then be more willing to sew it.
I took several pictures of myself in "standard" croquis poses so I could turn them into line drawings. I use Photoshop and I followed a YouTube tutorial for it. If you don't do photo editing like this, you can always buy sketch books. Two popular ones are: Fashionary and the Curvy Sketchbook by Cashmerette. I've not tried either one personally (also not affiliate links, just ones I've seen around), so if you do go with one of those, I'd love to hear how it works for you.
Here's what I ended up with for me. (I took more poses than this, but I haven't taken the time to turn the other ones into outlines yet.)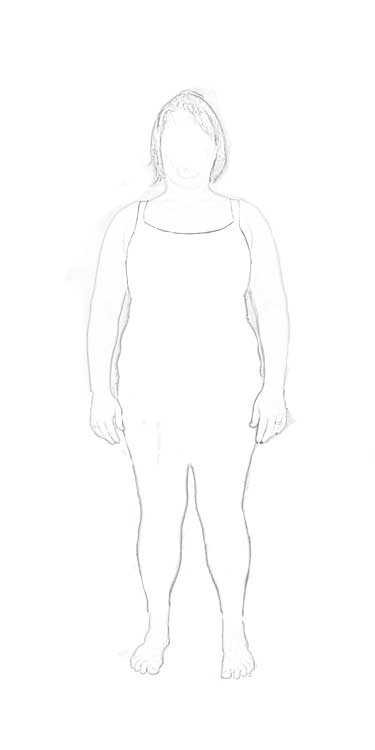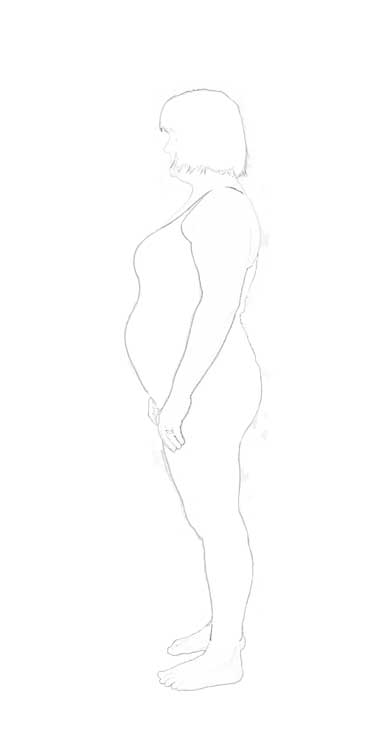 It's been kind of interesting to see that when I sketch a shape on me, so far it's matched my preferences that I already know. For example, I don't like sleeveless that comes in too far or is super narrow strapped. When I drew that shape on this outline, I didn't like it there either. That makes me feel better about knowing that if I like it on the croquis, I'll have a good chance of liking it on me for real.
Another way it's helping me so far is that it is narrowing my focus on what I want to sew/draft next. I need some solid staples in my wardrobe and it's easy to find the shape I like for those staples.
Here's my favorite basic shirt and skirt combo so far. I'm going to start with these for my next attempt at pattern drafting.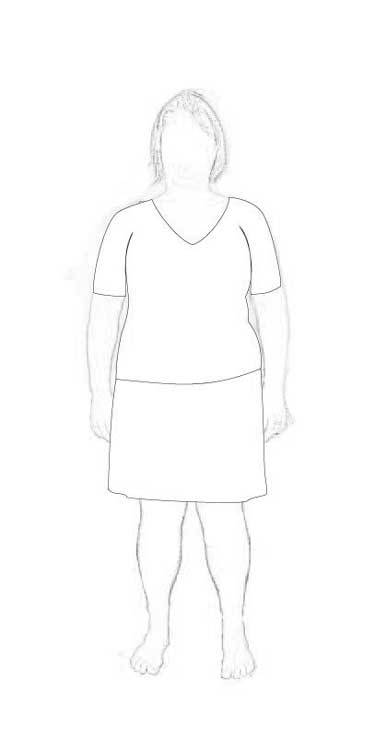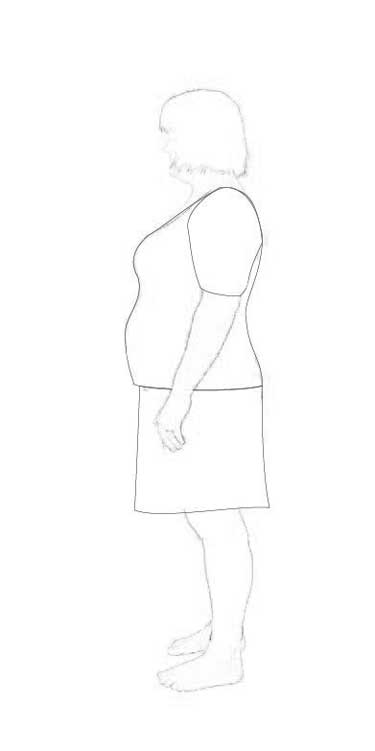 Do you have a favorite way of trying ideas or do you just jump in and sew?