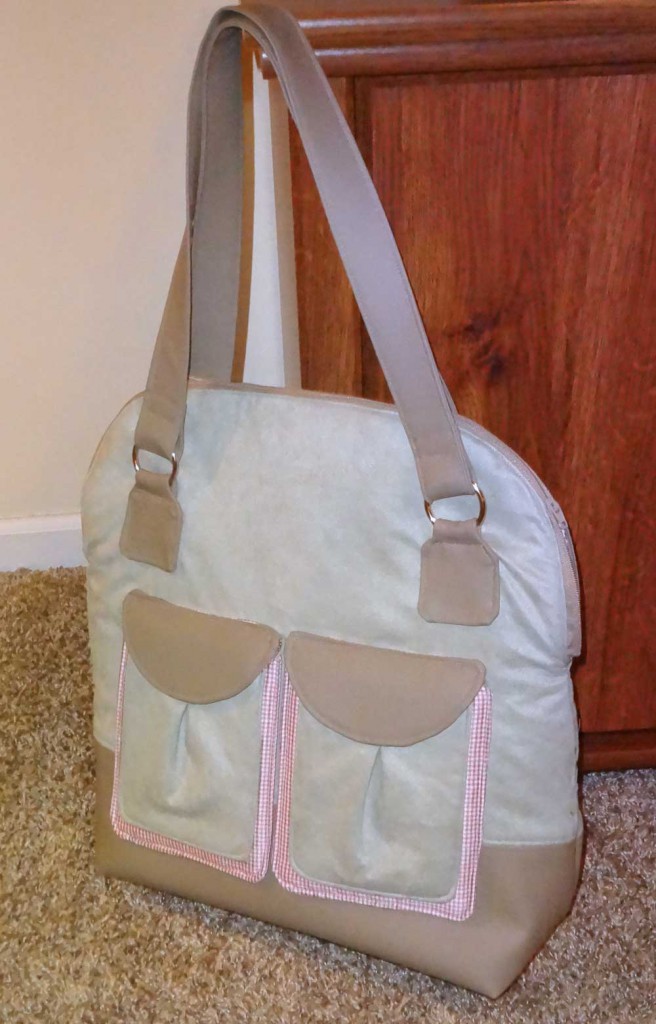 This bag is the Bye Bye Love bag from Sew Sweetness. I modified the pattern a bit in order to have the two-tone color on the bag. I also switched the inset zipper to the inside of the bag instead of the outside. I'd like to say that's because of some brilliant inspiration on my part, but it's actually because I didn't read the pattern very well and I got the wrong color zipper. I probably could have gotten away with a pink zipper on the outside, but I wasn't feeling it. I just switched it to the lining instead.
I used the Soft and Stable that Sara (of Sew Sweetness) recommends in the pattern. This was my first time sewing with it and it was interesting. For those who haven't sewed with it before, it's a stiff foam that is about 1/8" thick. It gives great body and support to the bag without overwhelming it. I'll definitely use it again with a bag like this that benefits from the structure. Due to the price (it's not too bad, but can add up if you're using this for many bags), I may experiment with interfacing and headliner foam from Joann's. I'll update if I do that and do a comparison.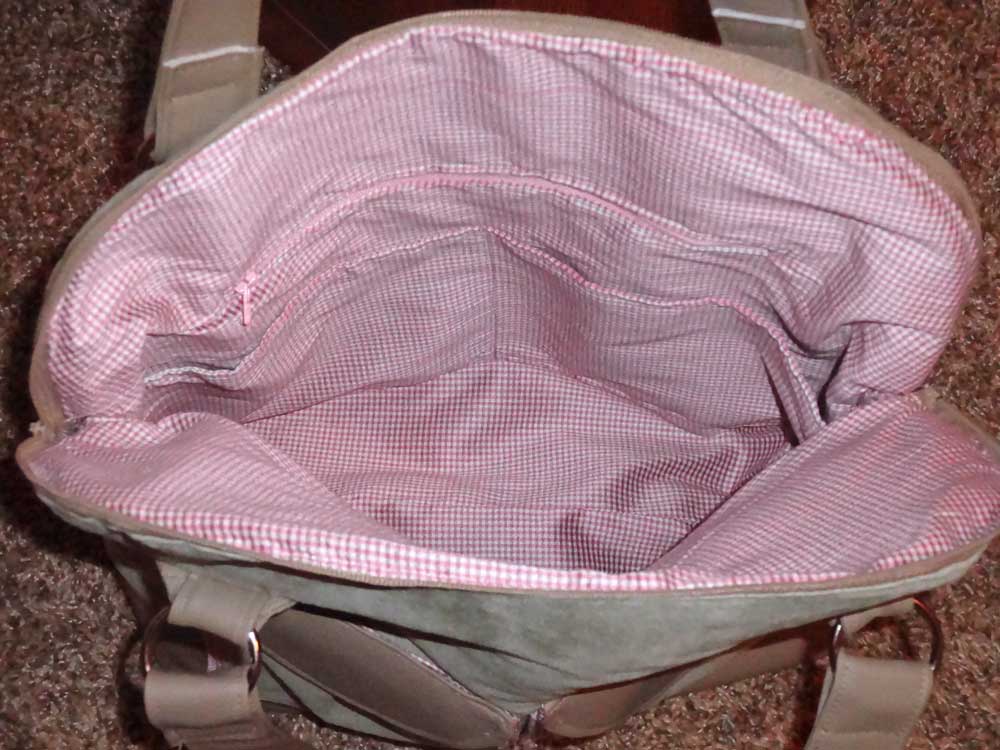 This bag was more challenging than I thought it would be. In addition to using the Soft and Stable for the first time, I used the vinyl for the accents and upholstery fabric for the green and the lining. The pink lining fabric frayed horribly and I had to use my serger and a zigzag and it was still disinigrating around the edges. Beautiful, though and worth the hassle.
Because of all these challenges, I make more mistakes on this bag than I had on some of my other more recent bags. I chalked it up to a learning experience and am pretty pleased with the results overall.
I gave this to my sister-in-law for her birthday as I thought the colors would be perfect for her. Also, she's nice enough to look past some of the construction mistakes.

Have you gifted things to loved ones even though they weren't perfect? Or do you keep all the mistakes for yourself?
If you liked this, please share the love!