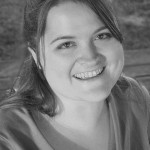 Welcome to my blog and thank you for taking time to visit me! I'm so excited to have a voice and a presence in the sewing blogosphere (is that still a term?) to meet and connect with others who share a love of making things, especially fabric and yarn things.
Without further ado, let me introduce myself. My name is Mary and I have been making and creating things since before I can even remember. When I was a kid, my parents sometimes called me the Project Queen because I always was busy making something.
Over the years, my interests have changed, but loving to create has been constant. In high school, embroidery was my creation of choice, but that soured due to an unfortunate mis-count on a complicated cross-stitch. I set things aside as I went through college, dabbling in crochet solely because my roommate at the time wanted to learn and was struggling to figure it out. We learned together, which was kind of fun. (My roommate was an avid learner and she also threatened to make me teach her to play the clarinet when she found out I knew how. Fortunately,  I lucked out and talked her out of that one. Close call!)
After college, I did a smattering of things, here and there, but none successful. Then I found knitting. I loved knitting and obsessed on that to a whole new degree. I had a sewing machine, but I had only used it for one dress that I ended up hating after I made it (it didn't fit well and was a bad shape for me). I happened to have some leftover fabric from a project long before and I needed a makeup bag. Based on a post on a Craftser.org post, I made a zipper pouch and that was the beginning of the sewing phase.
I've obsessed on quilting, clothes making, bag and purse making, and, most recently, pattern making. Because I jump around a lot, I don't have a lot to show for any particular phase other than bits and pieces and a handful of finished items. Which brings me to now and what  I'm doing today. I'm ready to take my skills to a deeper level, but I need a group of sewers who also love to sew and are interested in the same things I am. There are only a handful of people I know in my circle who are even interested in some of the things I am and not many are willing to obsess to my level.

I chose the blog name Fabric and Yarn Follies because it makes me think of lavish entertainment, but with a creative spin. I love creating and want to share with others the fun and joy I find in it.